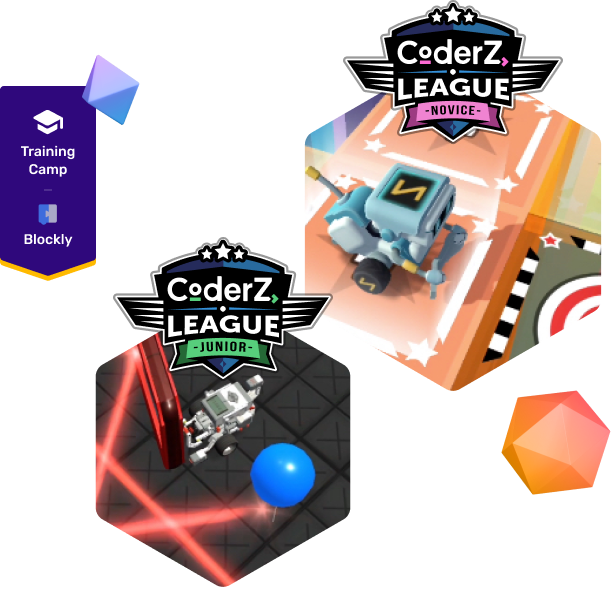 Practice makes perfect and that couldn't be truer for CoderZ League.
Like any pro, your training camp is critical to your success in the competition. Participate in a series of activities that will prepare you for what to expect when it matters most. While players won't receive points for the training camp, it will power up your skills so you can put your best foot forward in the upcoming competition!
Training Camp is now available!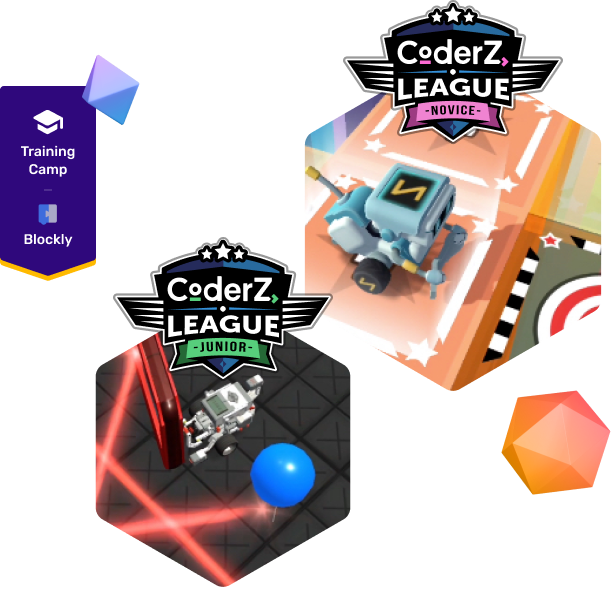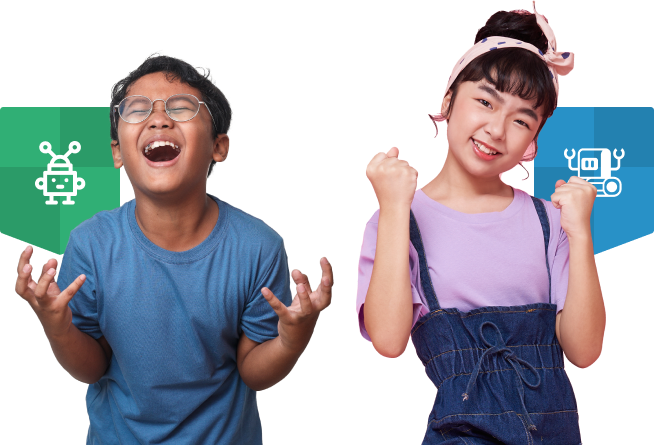 Teamwork makes the dream work! Build your team of up to six students and pick both a name and flag that will represent your team and carry you to victory
Teams will be divided into regions based on geographic location, and will face off in different games through multiple stages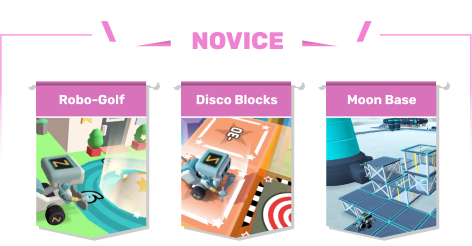 To the final challenge
Each division will have three games broken down into missions. The last mission is your challenge.
Start early and persevere, for the challenges will not be revealed until three weeks after the league begins.
Teams who participated in previous CoderZ League seasons, this is your opportunity to:
Improve your results and earn more practice before Fall Season
Invite more students to enjoy CoderZ League experience
For Novice this is a great opportunity to advance to a new challenge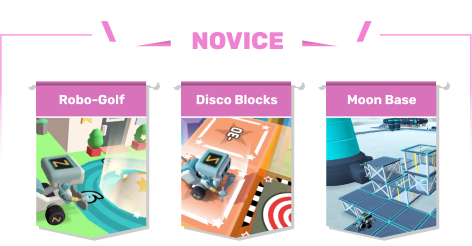 All Teams are divided into regions based on geographic location. Teams can access to three games which include various missions. In the missions, students learn and practice the mechanics which they will later use to complete the challenges. Missions allow students to earn points that will be added to their team's totals.
After 3 weeks, the three Challenges are OPEN.
The challenges will test all the concepts that the students have learned so far. There is one challenge for each game.
Unlike the regular missions, only the highest scoring student will count toward victory for their team.
Final leaderboard and team ranking reveals. Access to league environment remains available until May 19th, but no option to contribute points.